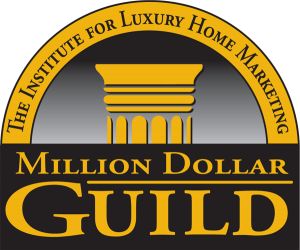 Buying a luxury property is often more of a spur-of-the-moment inspiration than a long-planned purchase. Chances are you may not have been looking to acquire a new property when, out of the blue, a unique property presented itself and you found yourself envisioning owning it. Or, you may have had the desire to own property in a certain location—waterfront, golf resort, ranch—and you've begun your search.
There are many distinctive properties on the market right now. Finding the one that fits your vision and unique lifestyle is key.
As a buyer, you should expect your agent to:
Listen to you. Many agents assume any luxury property will fit the bill—your agent should sit down with you, ask insightful questions and demonstrate a thorough understanding of your motivators, needs, financial preferences and desires. He or she should know how you prioritize those factors.
Demonstrate respect for your time.
Understand your financial preferences and abide by them when dealing with listing agents.
Know any potential investment intentions and have an understanding of the tax implications, etc.
Qualify potential properties before showing them to you.
Be available and willing to spend the time you need to view properties, discuss pros and cons and re-view properties of interest.
Get answers.
Demonstrate advanced negotiating skills to close the deal to the highest satisfaction for all involved.
Too often agents push properties just to make the sale. As your agent, I act only in your best interest. I won't hesitate to provide my honest opinion if I believe a property does not suite you or your stated intentions.
Buying luxury property is about freedom of choice and finding the place that will best create the lifestyle experience.